Selenite offering bowl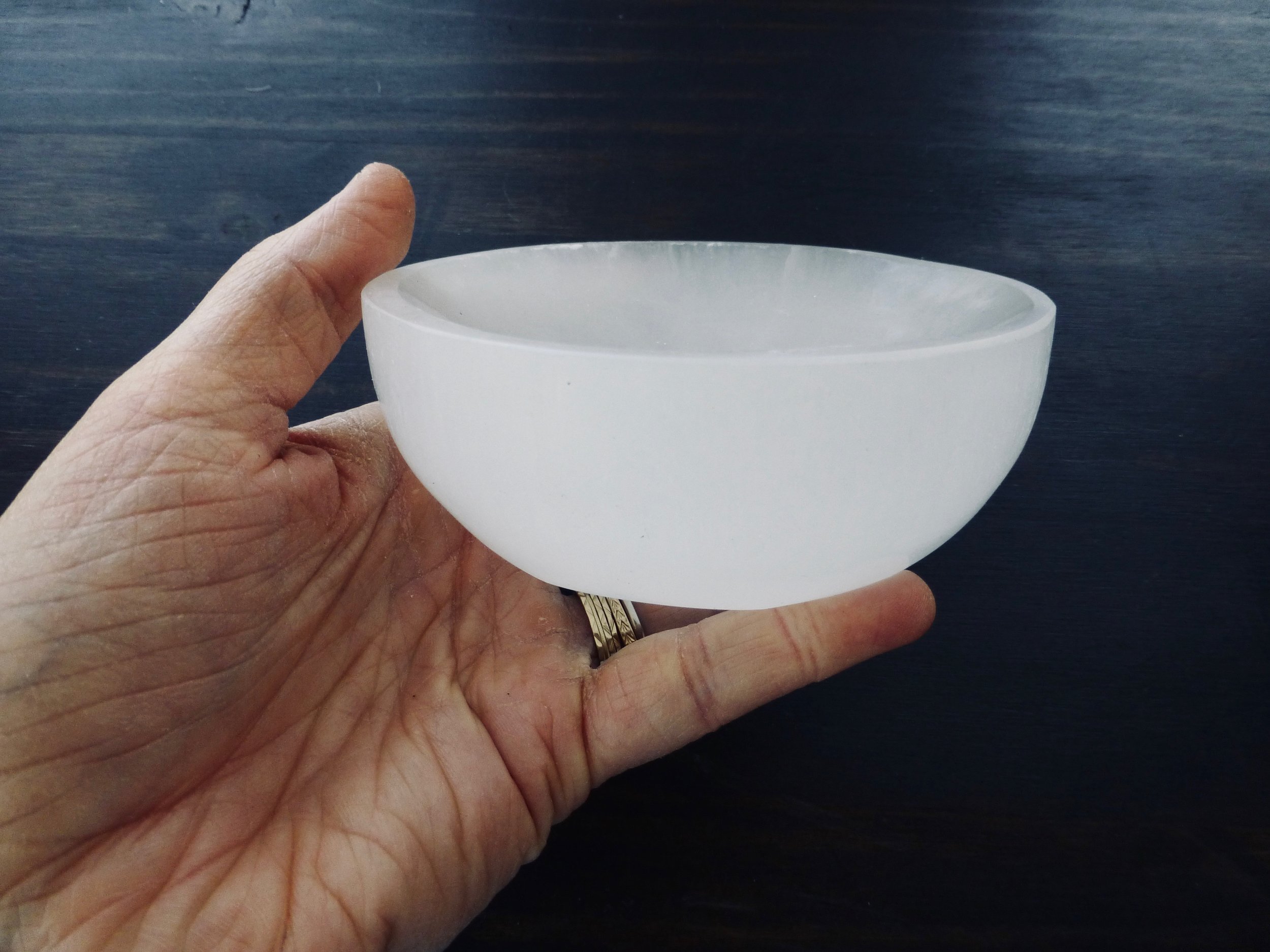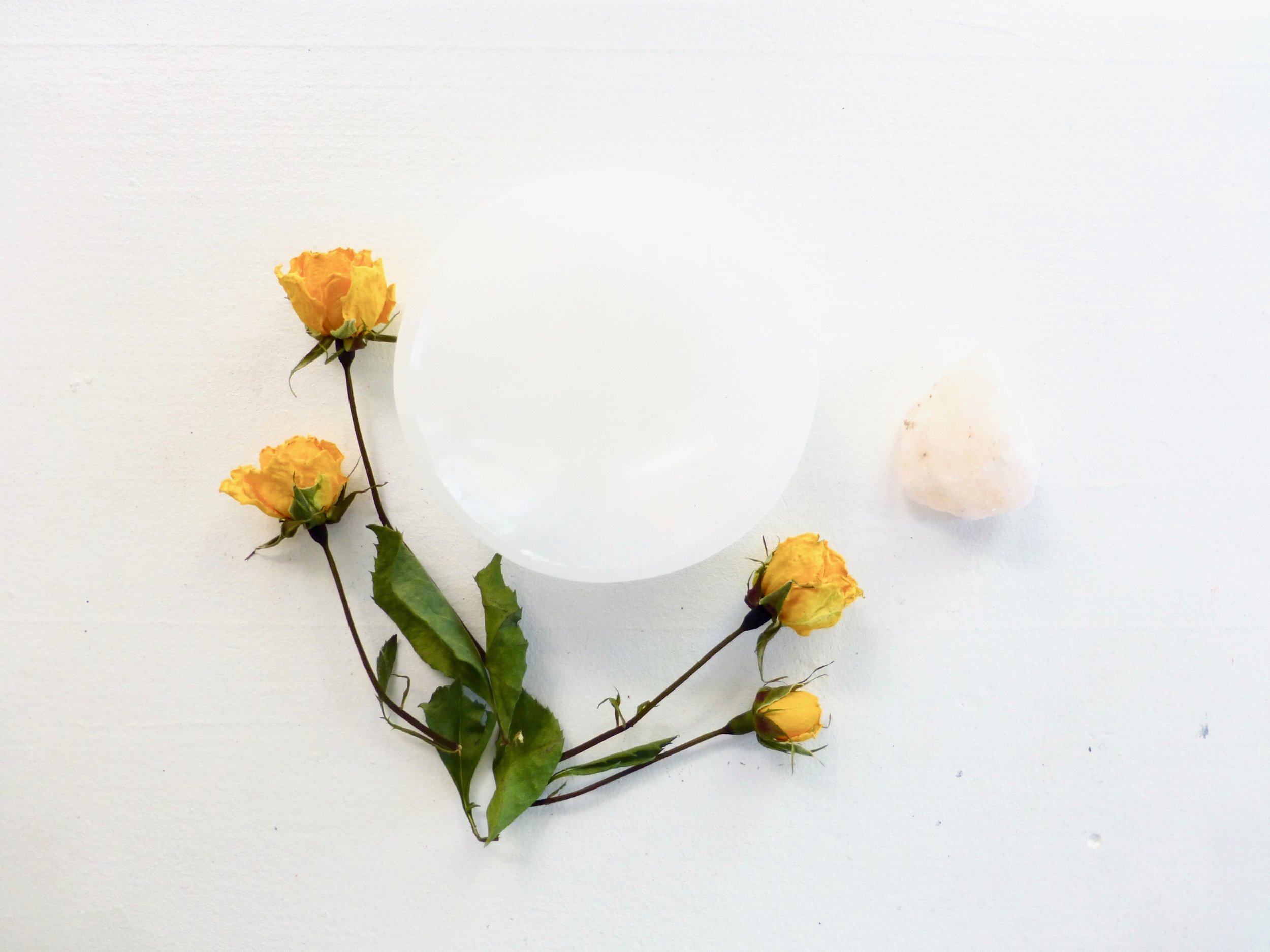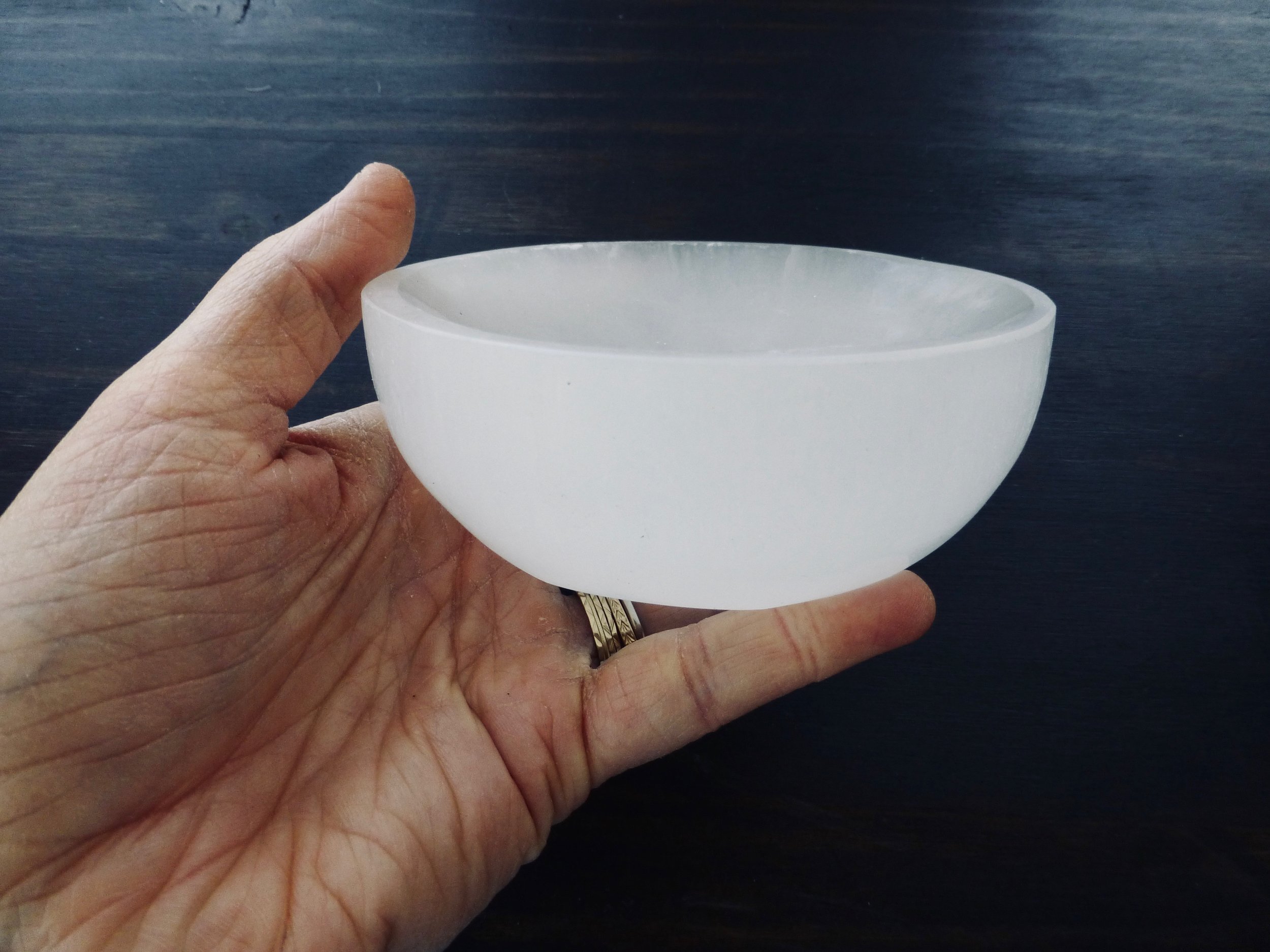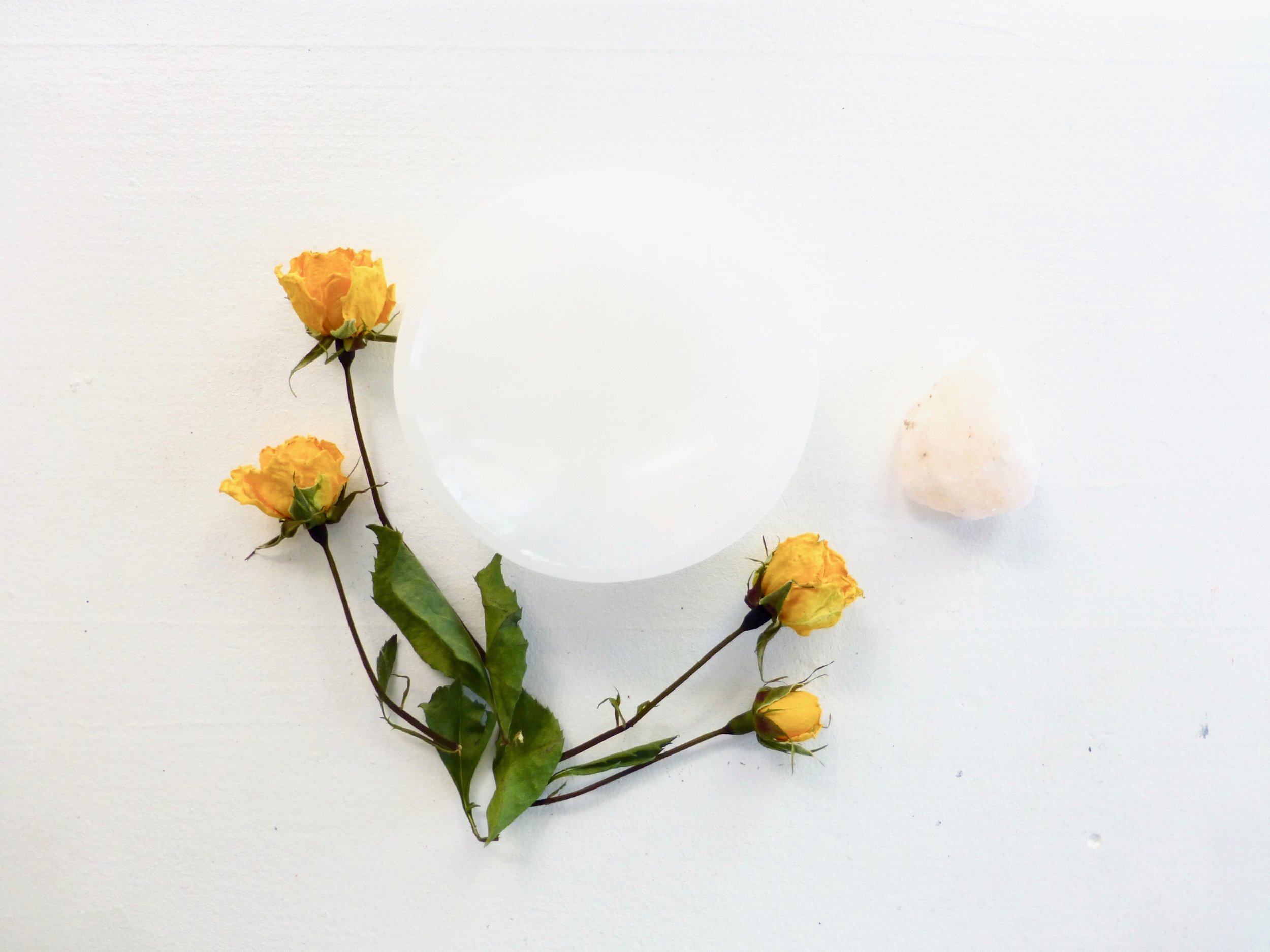 Selenite offering bowl
A beautifully carved Selenite vessel to hold your sacred items. Selenite is a guardian crystal, a gift from the earth's deep salt caves. It is a naturally occurring type of Gypsum that always remains clear and does not take on negative energy. This is the magic of Selenite- its clarity. It will clear any space of negative, unwanted energy and neutralize whatever is touches. This is a beautiful vessel to add to your altar, to place by doorways, bedsides or in the center of a room. Store your energetic jewelry, your loved heirlooms in here during the night and they will be cleared of today's energy- ready for tomorrow.

//Details\\
-This listing is for one selenite bowl.
-The bowl measures appr. 3.5-4".
-Gifted with a description of selenite, shipped with care.